Biomechanical Analysis of a Hip Prosthesis Using a Finite Elements
Abstract
This paper shows a biomechanical analysis of a hip prosthesis under conditions of loads associated with daily activities. For which it compared three metallic materials for the manufacture of a customized prosthesis from medical images, it was used cloud platforms with computer-aided design and finite element analysis. Two models of prosthesis one hollow and the other one solid using parametric spline curves were designed and analyzed. The biomechanical analysis required a mesh size consisting of 2'537,684 tetrahedral elements and 471,335 nodes to study seven cases of postures for a person weighing 75 kg. These cases were analyzed based on 316L stainless steel, Ti-6AL-4V alloy, and another L-605 alloy. It was observed that with activities such as jogging, climbing and descending stairs, materials 316L, and L-605 present the risk of plastic deformation and even fracture. The results show that the most suitable material for the manufacture of this type of prosthesis is the Ti-6Al-4V, which allows us to make both solid and hollow models. Assuming this last material is saved and improves the prosthesis lightness.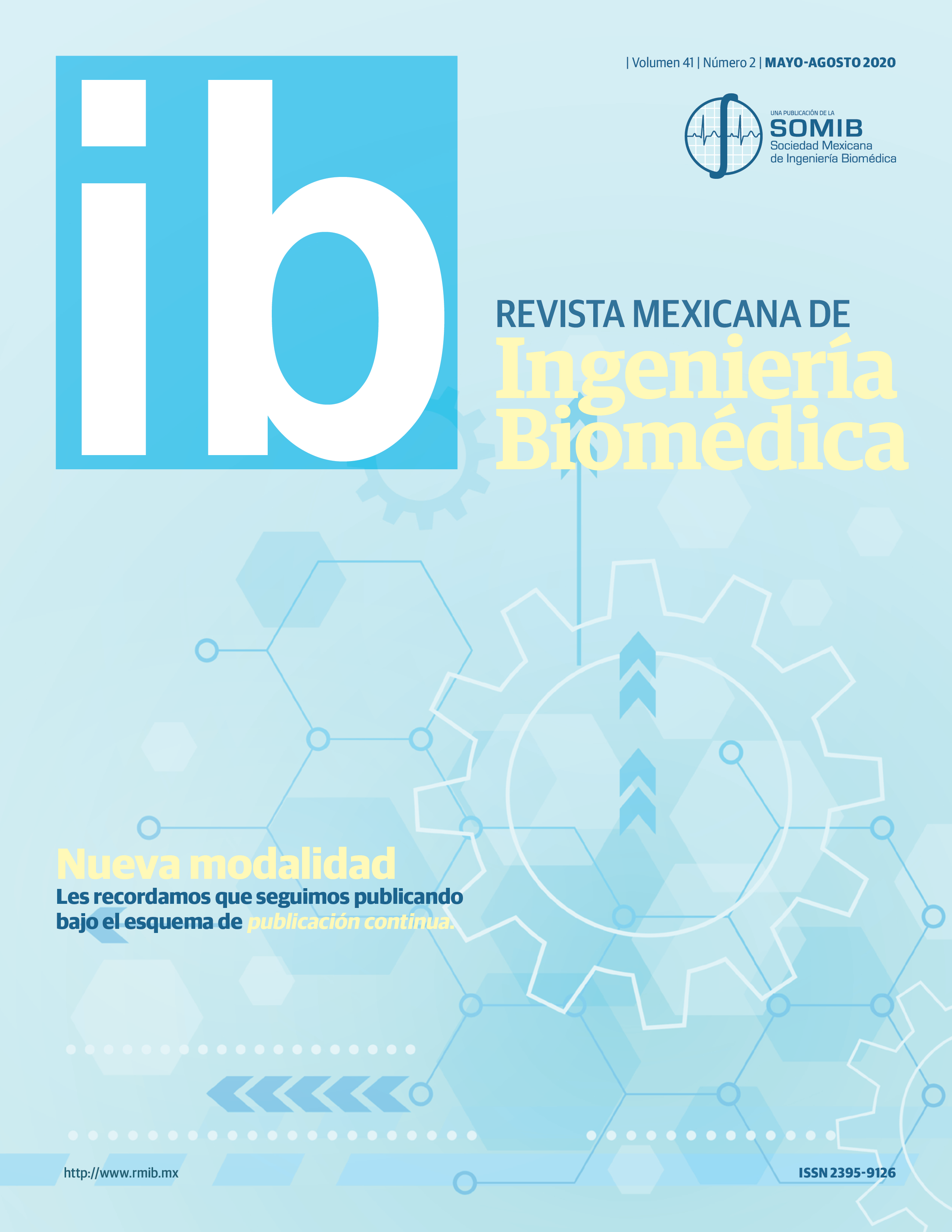 How to Cite
Villagómez-Galindo, M., Martínez-Valencia, A. B., Hernández-Romero, K., & Béjar-Gómez, L. (2020). Biomechanical Analysis of a Hip Prosthesis Using a Finite Elements. Mexican Journal of Biomedical Engineering, 41(2), 53-65. Retrieved from http://rmib.com.mx/index.php/rmib/article/view/1031
Section
Research Articles
Copyright (c) 2020 Miguel Villagómez-Galindo, Ana Beatríz Martínez-Valencia, Karina Hernández-Romero, Luis Béjar-Gómez
This work is licensed under a Creative Commons Attribution 4.0 International License.
Upon acceptance of an article in the RMIB, corresponding authors will be asked to fulfill and sign the copyright and the journal publishing agreement, which will allow the RMIB authorization to publish this document in any media without limitations and without any cost. Authors may reuse parts of the paper in other documents and reproduce part or all of it for their personal use as long as a bibliographic reference is made to the RMIB and a copy of the reference is sent. However written permission of the Publisher is required for resale or distribution outside the corresponding author institution and for all other derivative works, including compilations and translations.