Catheter Ablation for Atrial Fibrillation: Electrogram-Guided Methods
Abstract
La ablación por radiofrecuencia se ha constituido como la técnica más utilizada para el tratamiento intervencionista de la fibrilación auricular. El aislamiento eléctrico de venas pulmonares se ha convertido en el procedimiento convencional, principalmente en pacientes con fibrilación auricular paroxística. Sin embargo, la tasa de éxito mediante esta técnica en pacientes con fibrilación auricular persistente es alrededor del 50%. Aunque se han propuesto diversas estrategias para guiar al electrofisiólogo en los procedimientos de ablación, estudios recientes muestran que la generación de líneas de ablación adicionales guiadas anatómicamente o mediante mapeo de electrogramas complejos fragmentados, no mejora la tasa de éxito del procedimiento convencional de aislamiento de venas pulmonares. En esta revisión, se consideran las limitaciones que representan los métodos de mapeo electrofisiológicos actuales, las nuevas estrategias de evaluación de los electrogramas y los métodos de procesamiento de señales que se ven propuestos en el futuro más inmediato, para guiar los procedimientos de ablación particularmente en pacientes con fibrilación auricular persistente.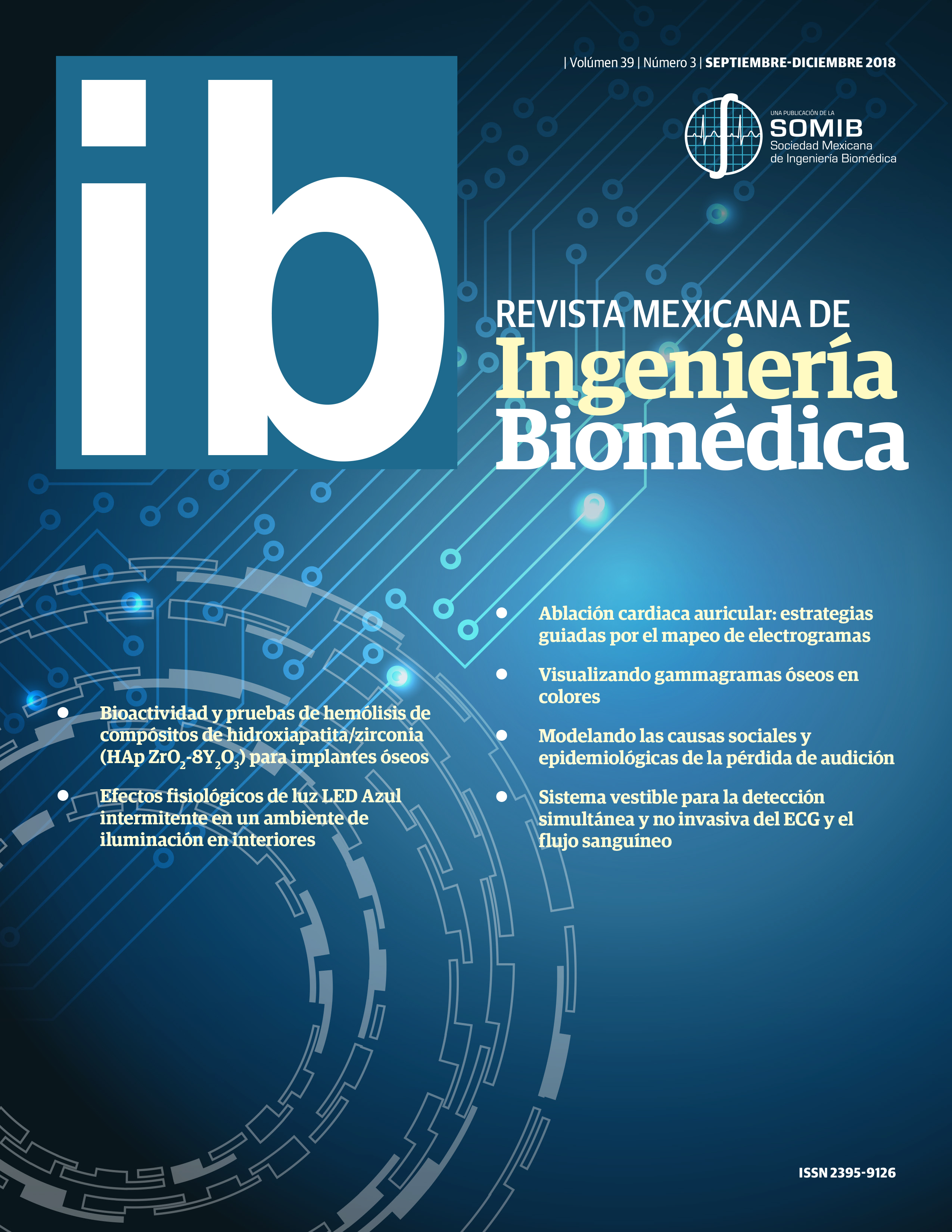 Section
Research Articles
This work is licensed under a Creative Commons Attribution 4.0 International License.
Once an article is published in the RMIB the authors give the copyright of the published work to the RMIB, and it is authorized to publish this work in any medium, without any limitations and also, without any cost. The authors may reuse portions of the work in other documents, as well as reproduce it partially or totally for their personal use, as long as a bibliographic reference is made to the RMIB and a copy of the writing is sent.