Displaying Bone Scans in Color
Abstract
En este trabajo se describe el uso de un software para detectar metástasis óseas en gammagramas cuyo funcionamiento está basado en un método cuantitativo. En la investigación se incluyeron cuarenta y tres gammagramas óseos de pacientes con cáncer de próstata, los cuales fueron previamente analizados visualmente por tres especialistas y su diagnóstico se tomó como referencia. Debido a que no todos los huesos de un paciente muestran los mismos tonos de gris, cada uno de los gammagramas se segmentó para su análisis en cuatro regiones: cráneo, hombros, tórax y pelvis. La segmentación se hizo con el fin de obtener intervalos de tonos de gris en cada una de las regiones empleando un proceso estadístico. Para ello se calcularon la media y la desviación estándar de cuatro muestras que contenían cada una cuarenta y tres regiones. Tomando en consideración los intervalos, siete colores fueron asignados a cada región. Mediante los colores fue posible diferenciar los casos sanos e infiltrados en cada región, lo que facilita el diagnóstico. Se muestran ejemplos de los resultados en cada una de las regiones.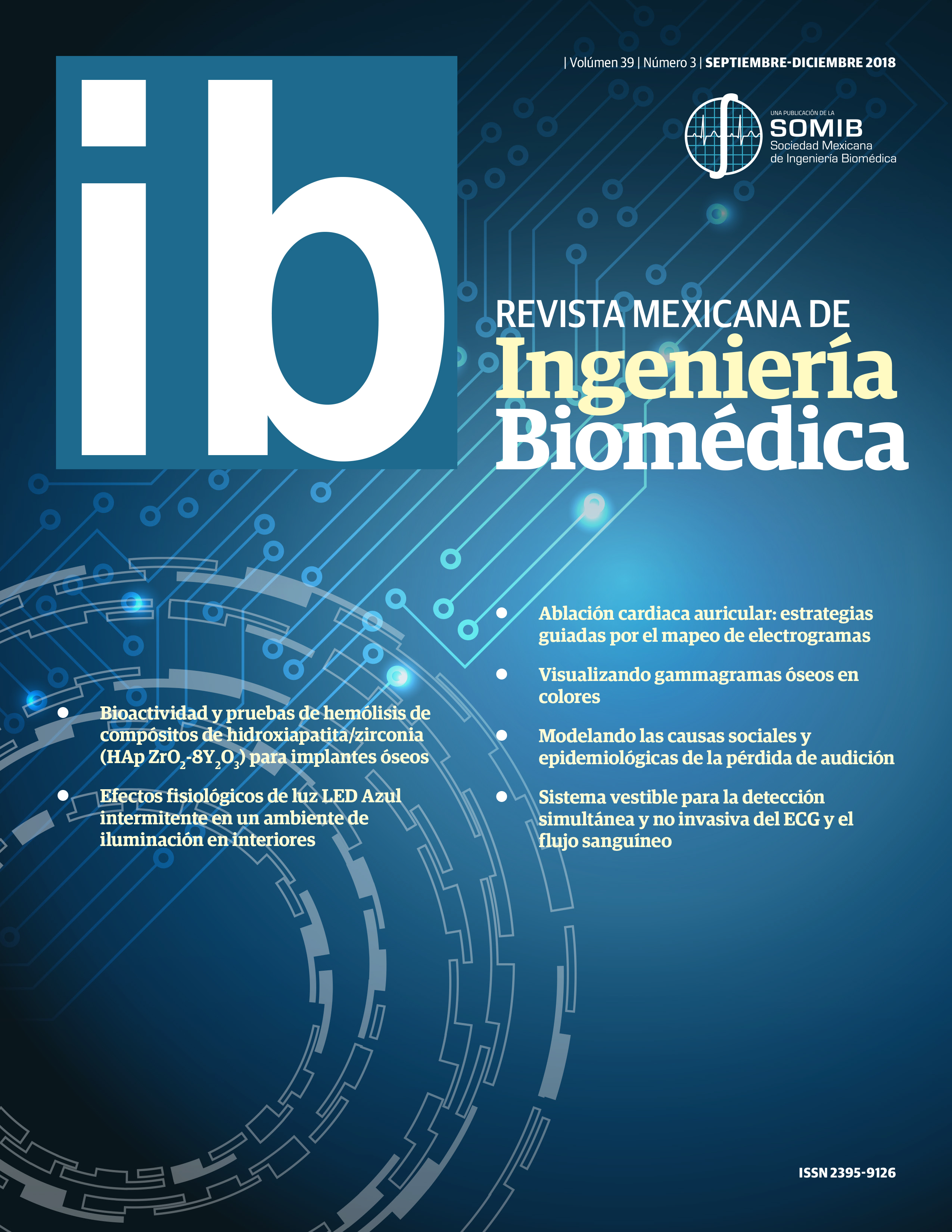 Section
Research Articles
This work is licensed under a Creative Commons Attribution 4.0 International License.
Once an article is published in the RMIB the authors give the copyright of the published work to the RMIB, and it is authorized to publish this work in any medium, without any limitations and also, without any cost. The authors may reuse portions of the work in other documents, as well as reproduce it partially or totally for their personal use, as long as a bibliographic reference is made to the RMIB and a copy of the writing is sent.