Medicina Regenerativa para Úlceras Crónicas: Aplicación Cutánea de Células Troncales Mesenquimales de Gelatina de Wharton
Abstract
El empleo de células mesenquimales ha emergido como una parte importante en la medicina regenerativa con efectos positivos en la recuperación de tejidos dañados o perdidos. Las úlceras crónicas incluyen lesiones cutáneas que afectan a una gran parte de la población con diabetes mellitus, (por ejemplo 9.14% desarrollan lesiones por pie diabético según ENSANUT 2016) y representan gastos económicos considerables, debido a la pobre calidad de vida que llevan los pacientes. El tratamiento convencional que se lleva a cabo en estos casos es a largo plazo, y los efectos benéficos generados que se presentan son limitados, ya que las lesiones reinciden por no contar con un tratamiento específico y regenerativo, solo paliativo. Es por ello que en este trabajo se obtuvieron y emplearon células troncales mesenquimales derivadas de gelatina de Wharton (CTM-GW) bajo los criterios propuestos por la Sociedad Internacional de la Terapia Celular. El tratamiento fue aplicado en dos pacientes con úlceras crónicas flebostáticas de diferentes condiciones médicas y se monitoreo a corto plazo, por lo que fue un estudio limitado. Los resultados mostraron que las CTM-GW indujeron la reconstrucción cutánea mediante formación de tejido de granulación, además de disminuir el proceso inflamatorio crónico en la zona de daño, lo que favoreció el índice de cierre de la herida. Por lo anterior, se propone la utilización de CTM-GW en úlceras flebostáticas crónicas como tratamiento en la regeneración de la estructura tisular con resultados a corto plazo.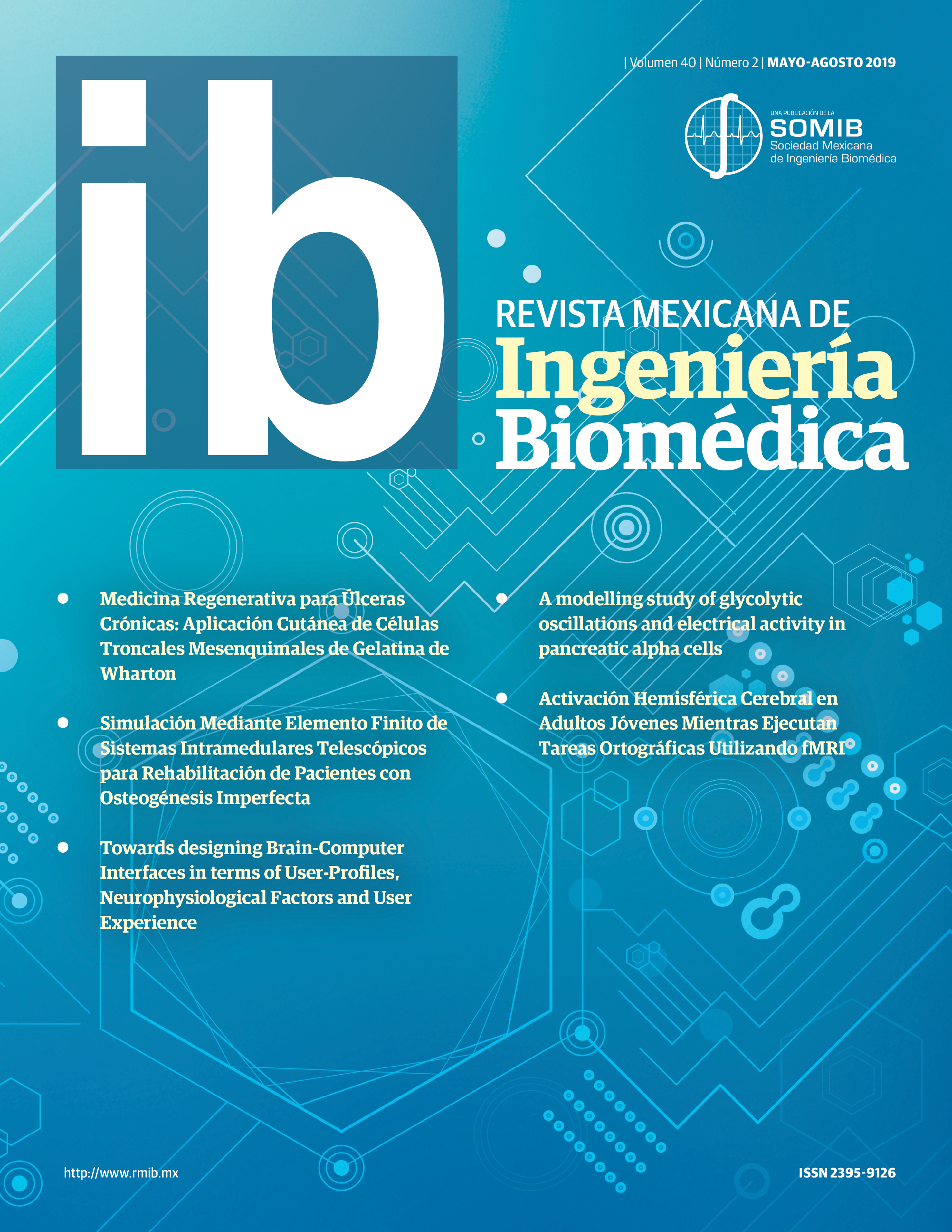 Section
Research Articles
This work is licensed under a Creative Commons Attribution 4.0 International License.
Once an article is published in the RMIB the authors give the copyright of the published work to the RMIB, and it is authorized to publish this work in any medium, without any limitations and also, without any cost. The authors may reuse portions of the work in other documents, as well as reproduce it partially or totally for their personal use, as long as a bibliographic reference is made to the RMIB and a copy of the writing is sent.