Lower Limb Rehabilitation System Interfaced with a Videogame: A Potential Application for Landmine Victims
J. C. Yepes

Grupo de Investigaciones en Bioingeniería. Facultad de Ingeniería Eléctrica y Electrónica

R. Franco

Facultad de Ingeniería Eléctrica y Electrónica

R. Zuluaga

Facultad de Ingeniería Eléctrica y Electrónica

A. J. Zaldarriaga

Grupo de Investigaciones en Bioingeniería

V. Z. Perez

Facultad de Ingeniería Eléctrica y Electrónica. Grupo de Investigaciones en Bioingeniería

M. J. Betancur

Facultad de Ingeniería Eléctrica y Electrónica. Grupo de Automática y Diseño A+D, Universidad Pontificia Bolivariana, Medellín, Colombia
Keywords:
landmine, rehabilitation, health, physiotherapy, data acquisition system, bicycle
Abstract
Worldwide there are approximately 3,308 records of landmine victims during a year. 67% of them suffered injuries which require physical rehabilitation. This paper presents a data acquisition system for landmine victims rehabilitation, interfaced with a videogame, which enables to interact with a racing game. The therapist can set the minimum speed required for the rehabilitation and analyze the forces and speed developed while pedaling. The conceptual development incorporates a commercial static bicycle, sensors to measure the pedaling force, an optic sensor to measure the speed, and command buttons to control the videogame. In order to evaluate the system, the sensors were characterized and tested, and a survey was conducted to 20 physiotherapists in order to evaluate the perception of ergonomics, safety and possible benefits of the data acquisition system for rehabilitation of landmine victims. 70%, 90% and 80% of the physiotherapists, respectively, assessed these characteristics as High level. Moreover, at least 85% of them agrees with nine possible benefits for rehabilitation of landmine explosion victim. Therefore, it is proposed that the data acquisition system can be used as a serious game that supports rehabilitation therapies of people with a prosthesis due to this cause.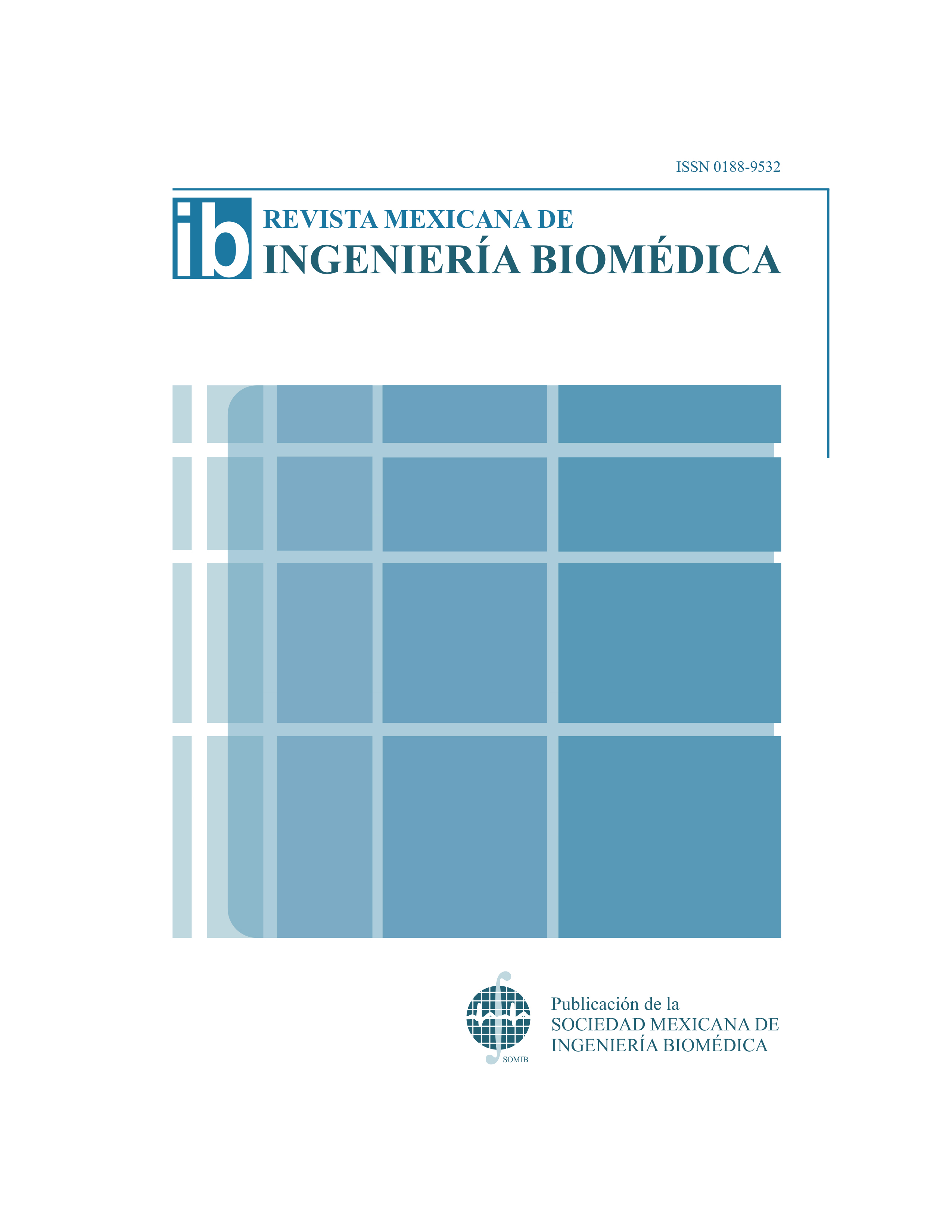 How to Cite
Yepes, J. C., Franco, R., Zuluaga, R., Zaldarriaga, A. J., Perez, V. Z., & Betancur, M. J. (2016). Lower Limb Rehabilitation System Interfaced with a Videogame: A Potential Application for Landmine Victims. Mexican Journal of Biomedical Engineering, 37(3), 201-219. https://doi.org/10.17488/RMIB.37.3.5
Section
Research Articles
Upon acceptance of an article in the RMIB, corresponding authors will be asked to fulfill and sign the copyright and the journal publishing agreement, which will allow the RMIB authorization to publish this document in any media without limitations and without any cost. Authors may reuse parts of the paper in other documents and reproduce part or all of it for their personal use as long as a bibliographic reference is made to the RMIB and a copy of the reference is sent. However written permission of the Publisher is required for resale or distribution outside the corresponding author institution and for all other derivative works, including compilations and translations.