Recombinant Collagens for Tissue Engineering Scaffolds
A. Paredes-Puerto

CONACYT - Centro de Investigación y Asistencia en Tecnología y Diseño del Estado de Jalisco

T. Camacho-Villegas

CONACYT - Centro de Investigación y Asistencia en Tecnología y Diseño del Estado de Jalisco

A. Vallejo-Cardona

CONACYT - Centro de Investigación y Asistencia en Tecnología y Diseño del Estado de Jalisco

H. Esquivel-Solís

Centro de Investigación y Asistencia en Tecnología y Diseño del Estado de Jalisco
Keywords:
Collagen, Scaffolds, Tissue Engineering
Abstract
Due to its biocompatibility, handling and industrial production capacity, collagens have been increasingly attractive in the manufacture of scaffolds for Tissue Engineering. The aim of the present work was to present an analysis on the progress in research, development and production of human recombinant collagens, expression systems and their uses in Tissue Engineering. A review of the international scientific peer-reviewed literature in databases such as Scopus, PubMed and Google Scholar was done and that relevant to our objective was employed. The development of human recombinant collagens was found to be significant, and currently the expression systems, like bacteria and plants, show advantages over structure quality and biocompatibility, albeit with still restricted yields. However, there is narrow information about its applications in Tissue Engineering, mostly studied for cartilage and bone, in animal models and clinical studies. We did not include patents in the study, thus our findings are limited to scholar data. The present work presents the most recent advances in the engineering of recombinant collagens and their biomedical applications in the manufacture of tissues with potential clinical applications. The potential of recombinant collagens in regenerative medicine is promising and more research is needed that might allow a broad application in the near future.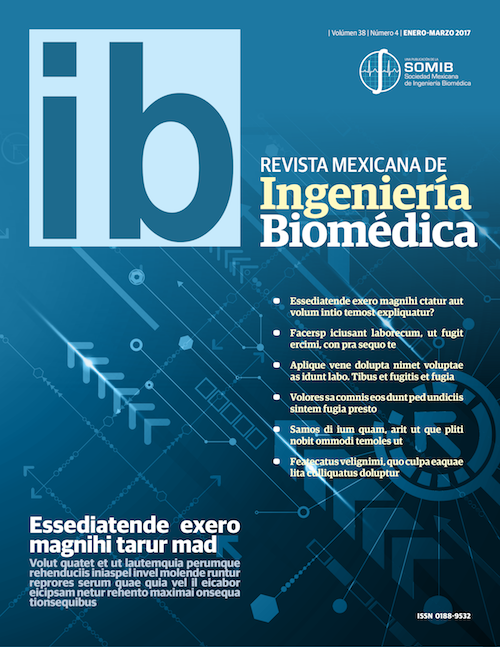 How to Cite
Paredes-Puerto, A., Camacho-Villegas, T., Vallejo-Cardona, A., & Esquivel-Solís, H. (2017). Recombinant Collagens for Tissue Engineering Scaffolds. Mexican Journal of Biomedical Engineering, 38(1), 103-114. Retrieved from https://rmib.com.mx/index.php/rmib/article/view/15
Upon acceptance of an article in the RMIB, corresponding authors will be asked to fulfill and sign the copyright and the journal publishing agreement, which will allow the RMIB authorization to publish this document in any media without limitations and without any cost. Authors may reuse parts of the paper in other documents and reproduce part or all of it for their personal use as long as a bibliographic reference is made to the RMIB and a copy of the reference is sent. However written permission of the Publisher is required for resale or distribution outside the corresponding author institution and for all other derivative works, including compilations and translations.