Prototipo de Silla de Ruedas Dirigida Usando Parpadeos
Abstract
El presente trabajo describe un prototipo de una silla de ruedas que es dirigido hacia enfrente y hacia atrás usando 2 o 3 parpadeos, respectivamente, y es detenido cuando se alcanzan ciertos niveles de atención. El objetivo principal es que las personas que tienen discapacidad motora en sus extremidades puedan usarlo para desplazarse y les brinde autonomía. Para captar la señal de los parpadeos, se utilizó la diadema MindWave Mobile de Neurosky. Se implementó un circuito electrónico en conjunto con Arduino que permite complementar la ejecución del accionamiento del prototipo. El prototipo se probó con 10 personas cuyas edades oscilan entre 20 y 35 años. Los resultados muestran que, en un 80% de los casos, el prototipo se mueve correctamente. La gran ventaja del presente trabajo es que la interfaz cerebro-computadora con la que cuenta este prototipo no requiere entrenamiento previo del sistema, por lo cual, puede ser usado por cualquier persona. Además, su costo es más accesible comparado con otros dispositivos para el mismo fin.
Downloads
Download data is not yet available.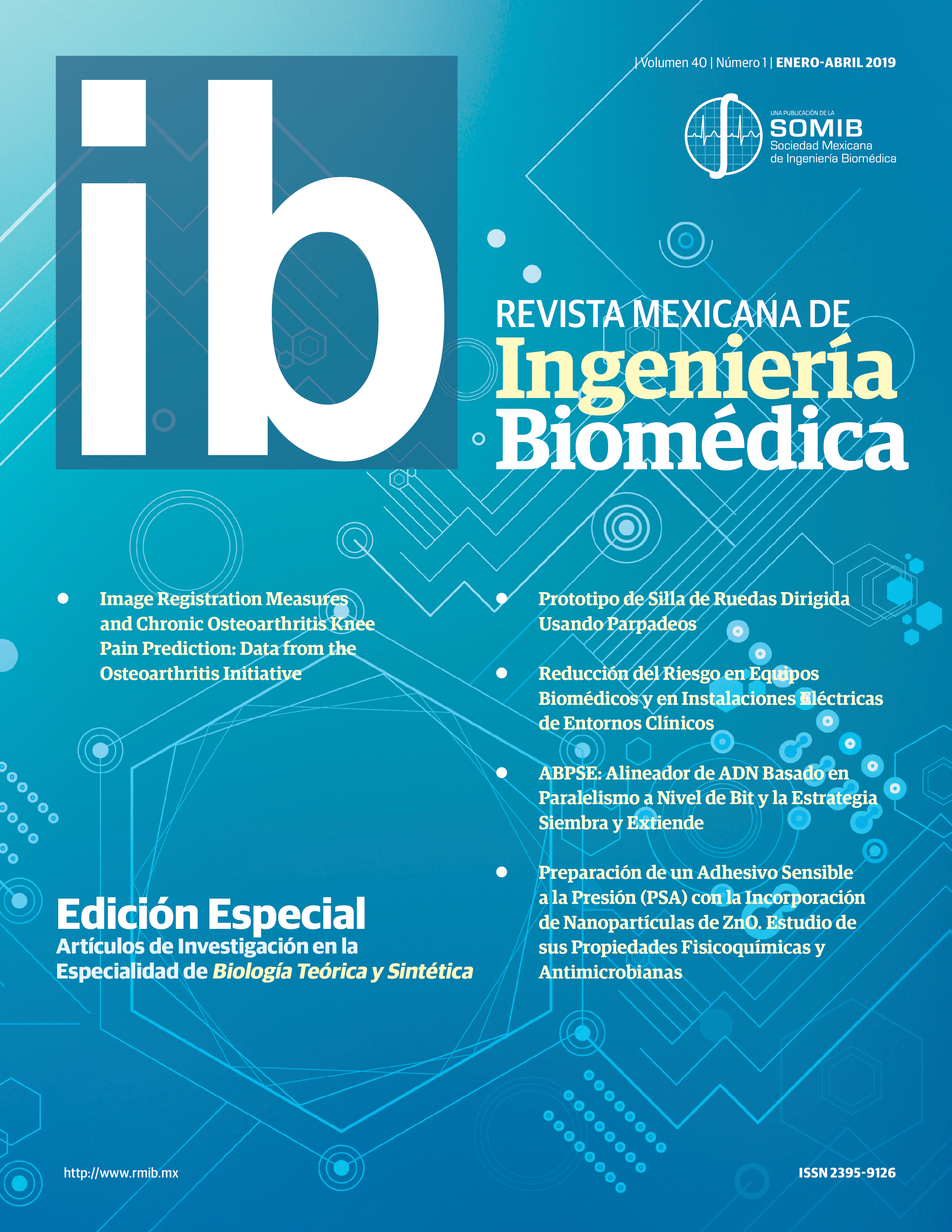 How to Cite
Morín-Castillo, M. M., Santillán-Guzmán, A., Sainos González, S. L., & Oliveros-Oliveros, J. J. (2018). Prototipo de Silla de Ruedas Dirigida Usando Parpadeos. Mexican Journal of Biomedical Engineering, 40(1), 1-13. Retrieved from https://rmib.com.mx/index.php/rmib/article/view/888
Section
Research Articles
Upon acceptance of an article in the RMIB, corresponding authors will be asked to fulfill and sign the copyright and the journal publishing agreement, which will allow the RMIB authorization to publish this document in any media without limitations and without any cost. Authors may reuse parts of the paper in other documents and reproduce part or all of it for their personal use as long as a bibliographic reference is made to the RMIB and a copy of the reference is sent. However written permission of the Publisher is required for resale or distribution outside the corresponding author institution and for all other derivative works, including compilations and translations.