Microscopio como Lector de Absorbancia con Utilidad en Análisis Clínicos
Abstract
La descentralización de laboratorios clínicos, se encuentra en desarrollo, lo anterior ha llevado a diseñar instrumentos que ofrecen resultados rápidos, confiables y al lado del paciente, esta tendencia se le conoce como prueba en el punto de atención (point of core testing POCT) y brinda la posibilidad de dar un seguimiento inmediato al padecimiento. El objetivo de esta investigación fue la implementación de un medidor de absorbancia, empleando la estructura de un microscopio óptico, al cual se le ha adaptado un filtro de luz, y una cámara digital. Lo anterior permite obtener valores de intensidad promedio de imágenes sólidas microscópicas de reacciones enzimáticas, y a partir de ellas estimar absorbancia o concentración. Como resultados se presentan rectas de calibración de absorbancia y mediciones de concentraciones para los casos de violeta de genciana, un kit de glucosa oxidasa y muestras problemas de pacientes voluntarios. Concluimos que existe un error de medición menor de ±1mg/dL comparados con las mediciones de un lector de placas de Elisa y un analizador de química sanguínea semiautomatizado. Teniendo en cuenta lo anterior el sistema resulta ser una alternativa viable para la estimación de absorbancia y aumenta la funcionalidad de microscopios ópticos en clínicas de salud.
Downloads
Download data is not yet available.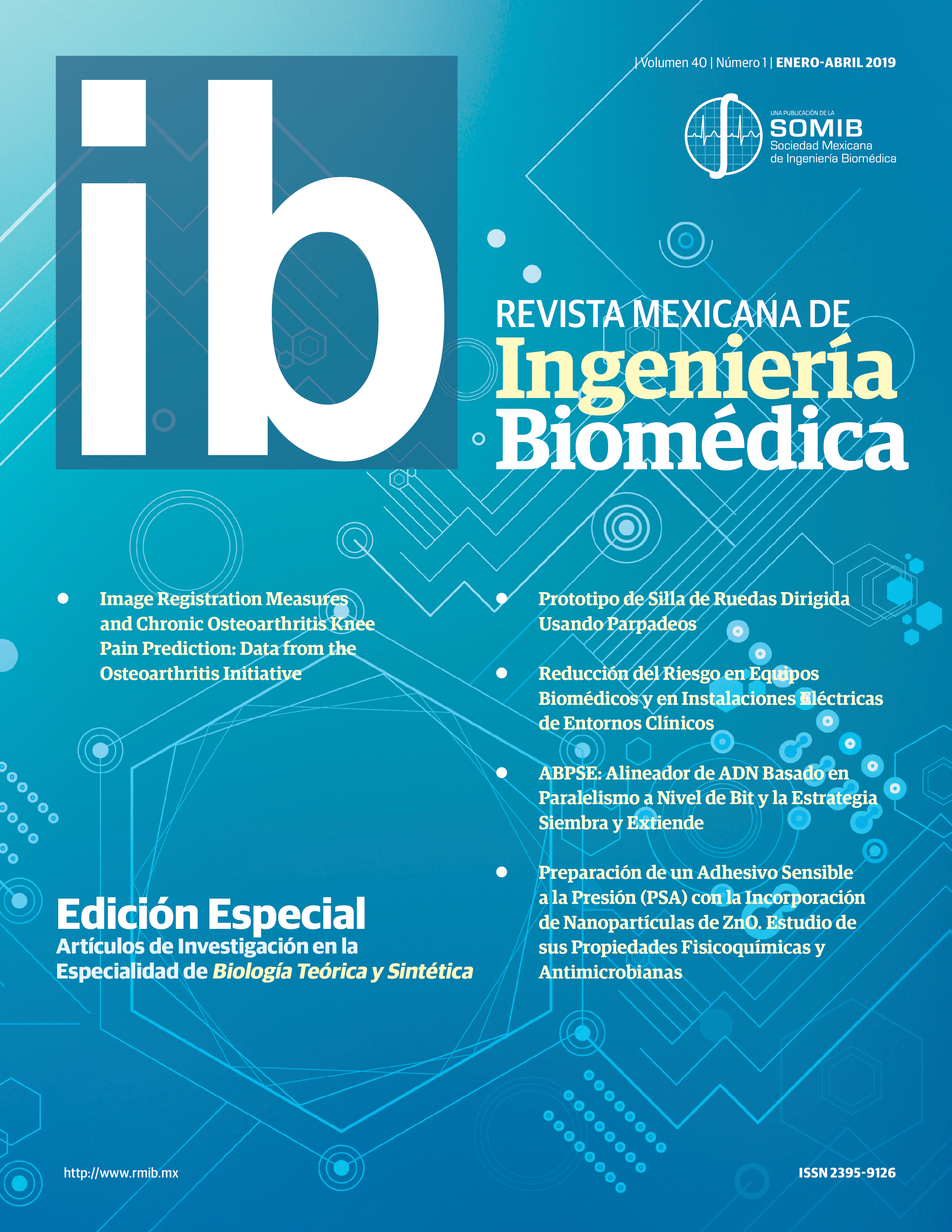 How to Cite
Orlando-Guerrero, I. J., Bravo-Delgado, C. H., Hernández-Paxtián, Z. J., & Aguilar-Felipe, A. A. (2018). Microscopio como Lector de Absorbancia con Utilidad en Análisis Clínicos. Mexican Journal of Biomedical Engineering, 40(1), 1-10. Retrieved from https://rmib.com.mx/index.php/rmib/article/view/909
Upon acceptance of an article in the RMIB, corresponding authors will be asked to fulfill and sign the copyright and the journal publishing agreement, which will allow the RMIB authorization to publish this document in any media without limitations and without any cost. Authors may reuse parts of the paper in other documents and reproduce part or all of it for their personal use as long as a bibliographic reference is made to the RMIB and a copy of the reference is sent. However written permission of the Publisher is required for resale or distribution outside the corresponding author institution and for all other derivative works, including compilations and translations.